Another day, another disturbing case of date rape. Here is another article of a young girl that is speaking out about being sexually assaulted while unconscious on video. The article was created by a site called Destiny Connect.
What's being claimed here, is that she believes she took a drink that was spiked with a date rape drug. What a sick world we live in today, we're seeing more and more of this happening, it's almost imperative that people find out and start utilizing the date rape detection coasters made by Drink Safe Technologies. This incident could have been prevented, and it's highly encouraged to start using the date rape coasters. Drink Safe Technologies is also getting a lot of press about being a solution in the marketplace in terms of preventing this crazy and nasty crime called date rape.
Here is the article: http://www.destinyconnect.com/2014/07/14/teen-speaks-out-on-rape-shaming-and-cyber-bullying/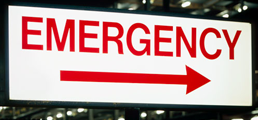 I was a victim of GHB drugging and I nearly died..I had no vital signs as well as suffered multiple seizures and after effects.
I think this is amazing. I want to help in anyway possible.. Volunteering, Getting the message out, Anything! As it has taken me 2 months to get over this ordeal.
Thank-you so much!!!
- Kelly McCreight
Learn more about Drink Safe Technologies and Get One for Own Safety.